A new partnership between the Hatteras Village Civic Association and the Hatteras Island Ocean Center has evolved into a commitment to manage the facility, providing unique experiential learning opportunities on the Outer Banks in beautiful Hatteras Village.
We, at the Ocean Center, strive to:
Partner with the local community and provide opportunities to students and volunteers to collaborate with organizations and schools in citizen science projects and community outreach events.
Provide interdisciplinary experiential learning opportunities to students at local universities.
Provide local college students opportunities to lead educational programs that demonstrate the importance of wildlife conservation and public history.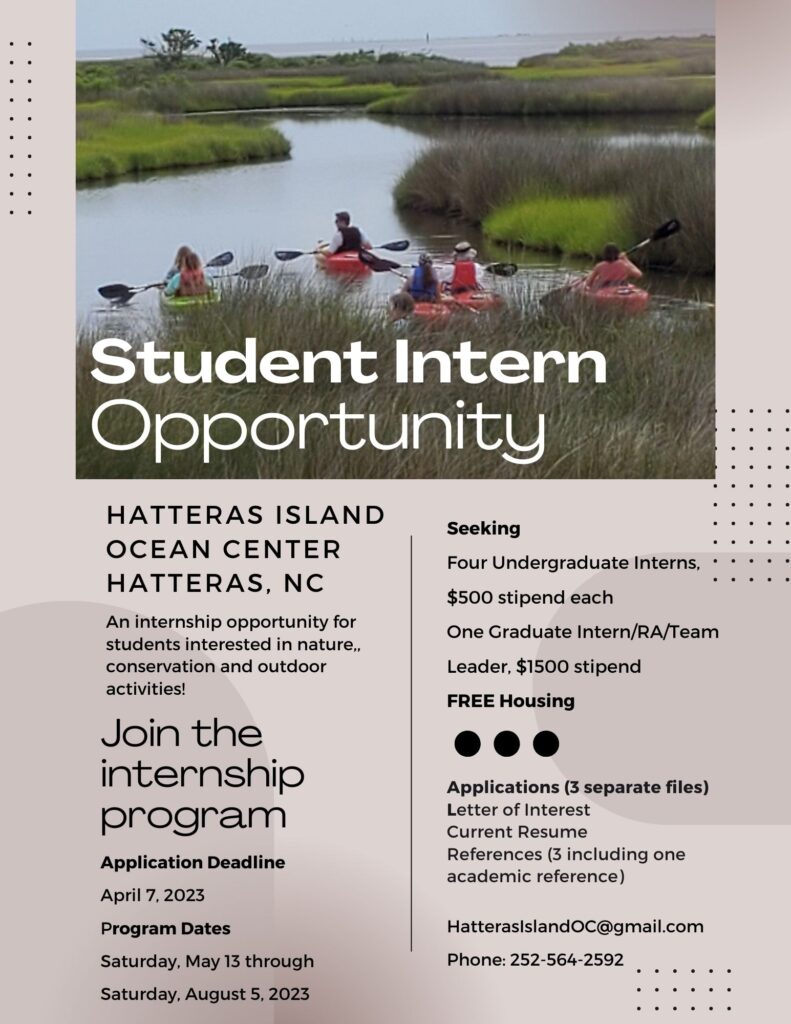 Hatteras Island Ocean Center, INC
A nonprofit 501(c)(3) community effort made possible with the generous help of our volunteers, contributors, and supporters. Donations are tax deductible.
Governing Board:
Shirley Wicker: Director, Hatteras Island Ocean Center
Amy Thompson
Katherine McGlade
Kelli Allen
Karla Jarvis